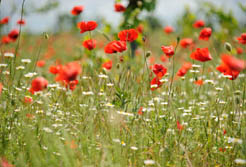 At Hartswood farming we aim to farm as environmentally friendly as possible. We are part of the HLS scheme. This enables us to put something back to our surrounding environment. This is done by establishing field buffer strips which help prevent leaching of sprays and fertilisers in to water courses.
We also replant hedgerows and woodlands and sow wild bird mixes to help feed birds and other wildlife throughout the winter.
Helping to conserve our surrounding environment for future generations.
For more information on the HLS scheme visit: Natural England HLS